Hiking is still the most popular sport and so much the better, because there is plenty to do in the Kaysersberg valley!
First of all, let's redefine the basics so that you can set off on the trails with peace of mind. From a simple leisure walk to a more sporting practice, certain reflexes are fundamental to allow you to hike in the best possible conditions while respecting nature.
In case of an accident the emergency number is 112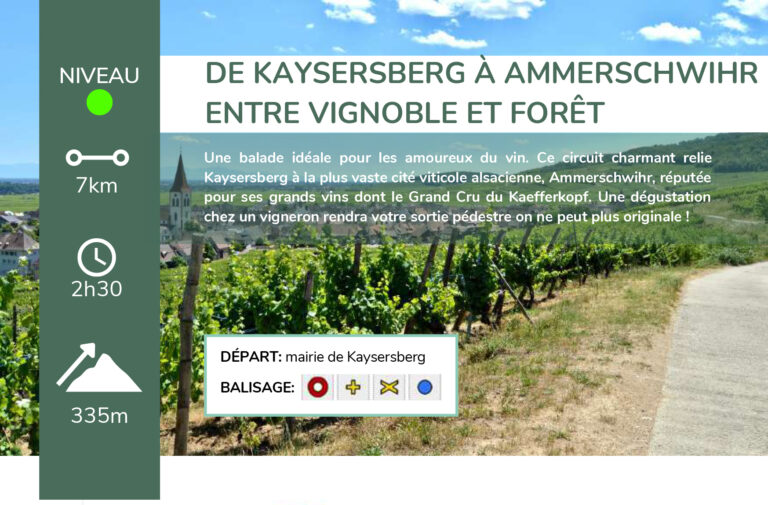 1# Choose your hike
Most of our suggested routes are accessible to everyone. We have classified them according to levels that you will see on the hike sheets and which take into account the criterion of kilometres and height difference.
Of course, it is up to each person to judge his or her own physical condition.
Last point: the time mentioned is always an estimate. It may change according to your physical capacity, the weather conditions and your interest in the area.
2# Getting ready
check the weather forecast before setting off,
take a map or a guidebook with details of the route
take a snack and your water bottle (there are not many drinking water points),
leave with a charged telephone,
inform your friends and family of the day of your outing and the route you will be taking,
do not overestimate your physical capacity,
wear clothes and shoes adapted to the season and the weather conditions,
be careful during the hunting season
find out about the accessibility of mountain walks in winter.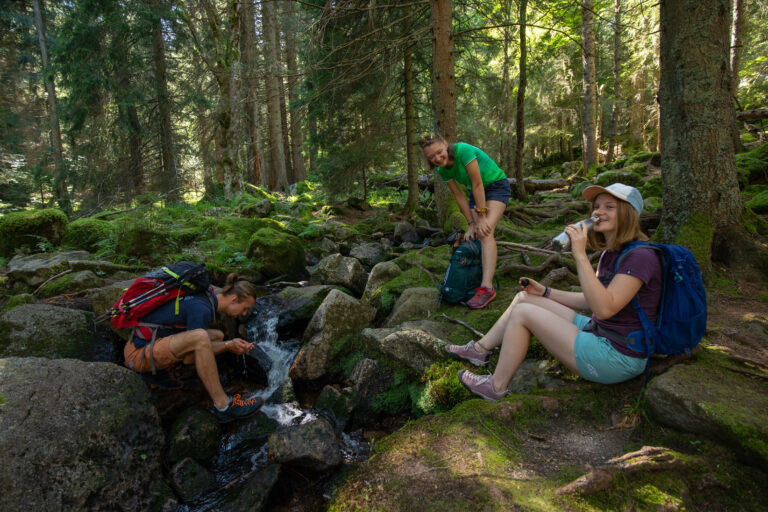 3# Respect the regulations when hiking
do not leave the marked trails
keep your pet on a lead
do not pick flowers and keep quiet
take all your rubbish with you
share the paths with other sports activities
close fences behind you
do not light fires
respect the rules of bivouac if you are roaming
do not enter private property
Our last piece of advice, we won't teach you, is of course to ENJOY!
Keep your eyes wide open to stay alert but also to capture the beauty of the landscape. Hiking is your moment to disconnect and reconnect with the benefits of nature.