Numerous events punctuate the seasons in the Kaysersberg valley: local craft markets, festivals, sporting events, traditional celebrations, concerts, Christmas markets... join in the fun!
The Confrérie opens its doors to you throughout the year and allows you to participate in its solemn chapters: prestigious evenings that celebrate the wines of Alsace. You will taste great wines, take part in wine competitions and attend the induction ceremony. A gala dinner, with fine food and wine pairings of course, will close the evening.
Chapter dates: once a month or quarterly depending on the period
In spring, the streets of the town of Kaysersberg come alive with their most beautiful colours! Primroses, daffodils, tulips and pansies bloom in the courtyard of the Arsenal and create a festive setting for the Kaysersberg Easter market! The craftsmen then take over the outdoor sheds while the decorated eggs are displayed in the Arsenal hall.
Market dates: 15 days before Easter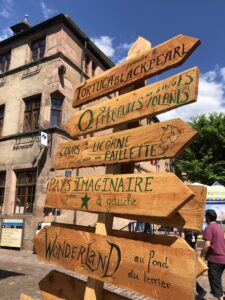 For more than 15 years now, the Nickel Association has been organising the role-playing festival in the town of Kaysersberg. Throughout the town, numerous events are organised throughout the weekend: a "rolistico-fantasy" market, book signings, paper and miniature role-playing games in different universes, a tombola and even an escape game. In the heart of the imperial city, don't be surprised to come across life-size characters, straight out of a fantasy universe…
Dates of the role-playing festival: first weekend in May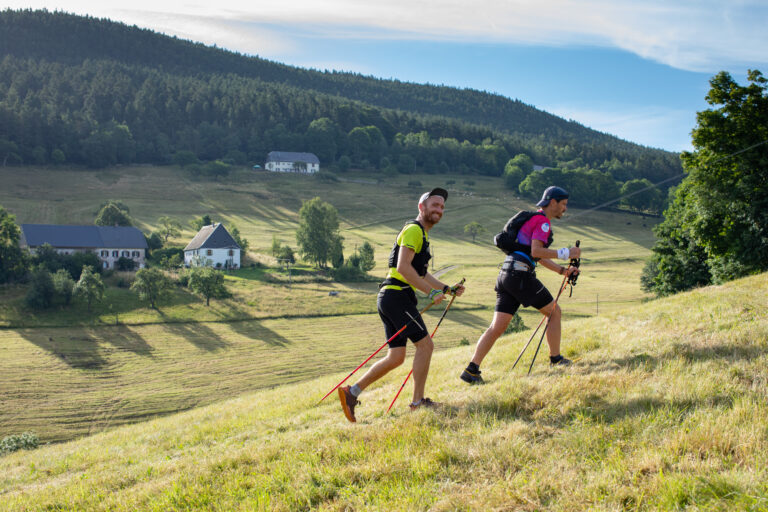 Le Trail du Pays Welche est une course de montagne qui donne le coup d'envoi de la saison des trails en Alsace. Course de montagne par excellence, elle demande une excellente condition physique : les magnifiques paysages de montagne qu'elle traverse se méritent !
Plusieurs parcours sont proposés : une course de 52 km avec un dénivelé de 2480 m, le "mini trail les Balcons d'Orbey" de 26 km avec un dénivelé de 1020 m ou un parcours de 10 km (440 D+) "La Tour du Faudé".
Date : début juillet
Tous les 2 ans, le Festival de Folklore d'ici et d'ailleurs rassemble les foules pour des spectacles hauts en couleurs ! Danses et musiques traditionnelles rythment le week-end près des remparts de la ville de Kaysersberg. A chaque édition, d'autres pays sont invités : c'est l'occasion de voyager à travers plusieurs cultures en profitant de la cité impériale
Dates : 3e week-end de juillet tous les 2 ans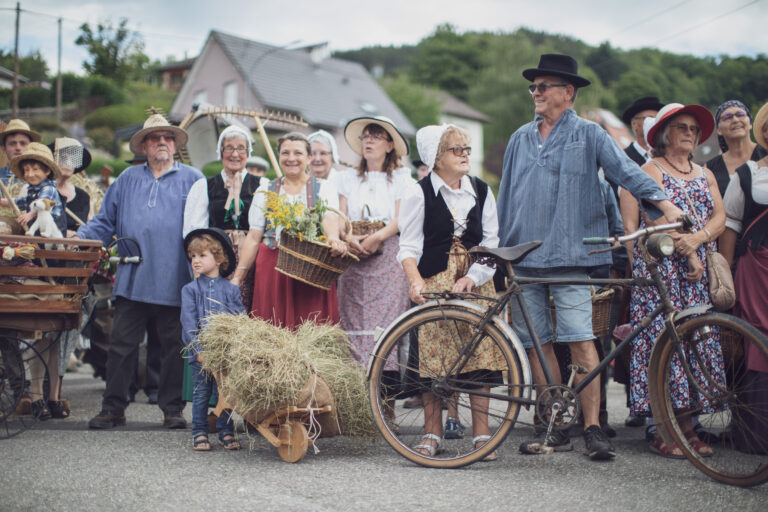 Une plongée dans le passé, ça vous dit ? La fête de la moisson c'est d'abord une fête populaire, avec l'ambiance festive et conviviale. C'est aussi une célébration des savoir-faire d'antan et de l'artisanat. Assistez au battage au fléau, admirez les vanniers en plein travail, laissez-vous surprendre par la précision et l'ingéniosité des artisans du bois ! Un cortège folklorique et une présentation de danses folkloriques assurent aussi le spectacle.
Date : un dimanche fin juillet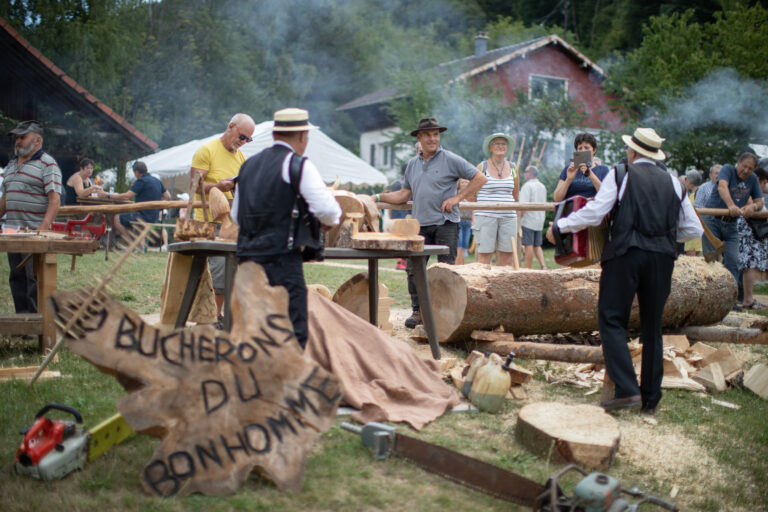 Anciennement nommé "Traditions paysannes", l'évènement Oh les Welches est l'occasion de découvrir les savoir-faire et métiers artisanaux de la vallée. De nombreuses démonstrations d'artisanat local et des dégustations de produits du terroir vous permettront de passer une journée dans le passé !
Date : un dimanche mi-août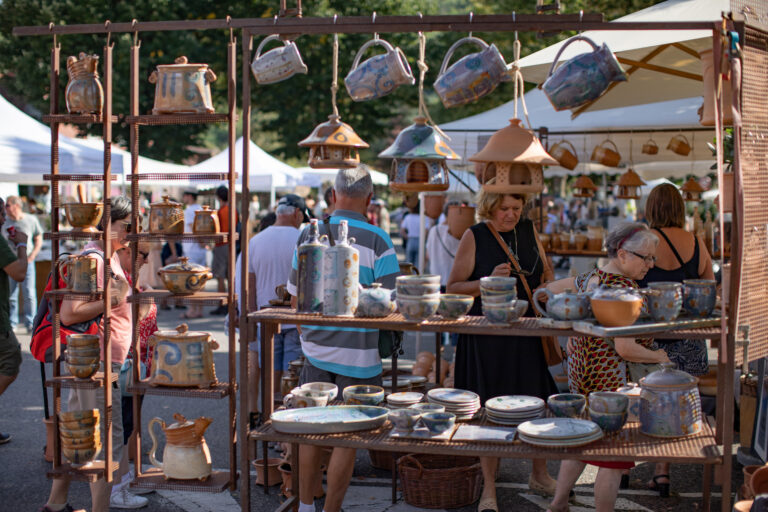 En place depuis bientôt 20 ans, le marché des potiers est devenu un rendez-vous incontournable à Kaysersberg ! Il réunit chaque année une quarantaine de potiers et céramistes venus de toute la France et parfois même d'autres pays européens. C'est l'occasion de dénicher des pièces uniques et de qualité mais aussi de se laisser surprendre par la créativité des artisans ! Des démonstrations permettent de découvrir leurs métiers : technique de cuisson, tournage, montage jarre à la corde, etc. Chaque année une nouvelle animation est organisée !
Date : le 1er week-end de septembre
Connaissez-vous la vannerie ? Venez rencontrez les artisans qui perpétuent cet art avec passion et créativité au marché des vanniers d'Orbey. Venus des quatre coins de France et même d'Europe, ces artisans dévoilent leurs réalisations et partagent un peu de leur technique au travers de démonstrations.
Date : un week-end en septembre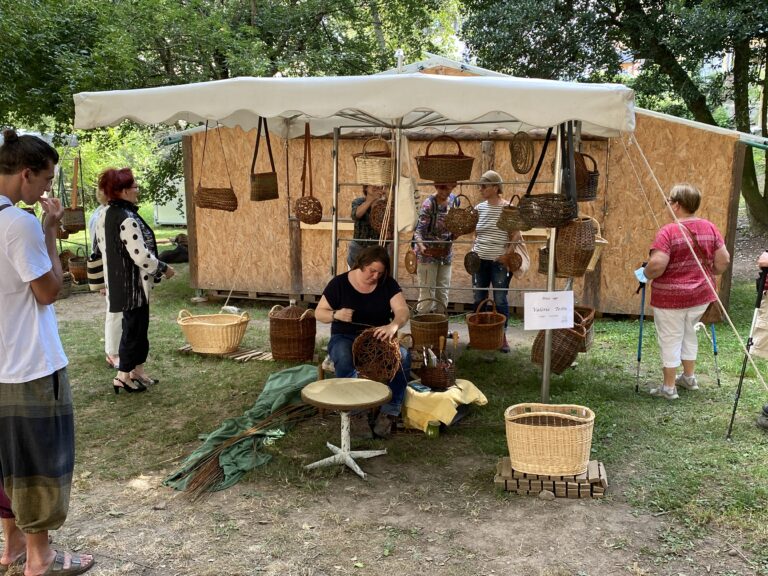 # Journées Européennes du patrimoine dans la vallée de Kaysersberg
Durant les journées du patrimoine les musées et sites de la vallée de Kaysersberg vous ouvrent leurs portes. Visitez des lieux insolites, qui ne sont ouverts au public que rarement comme l'Abbaye d'Alspach à Kaysersberg (abbaye romane située dans l'enceinte d'une usine à papier), mais aussi la Tour des Bourgeois, la Tour des Fripons et la chapelle Saint Wendelin à Ammerschwihr, ou encore la Confrérie Saint-Etienne (et sa fantastique oenothèque) à Kientzheim.
Date : un week-end mi-septembre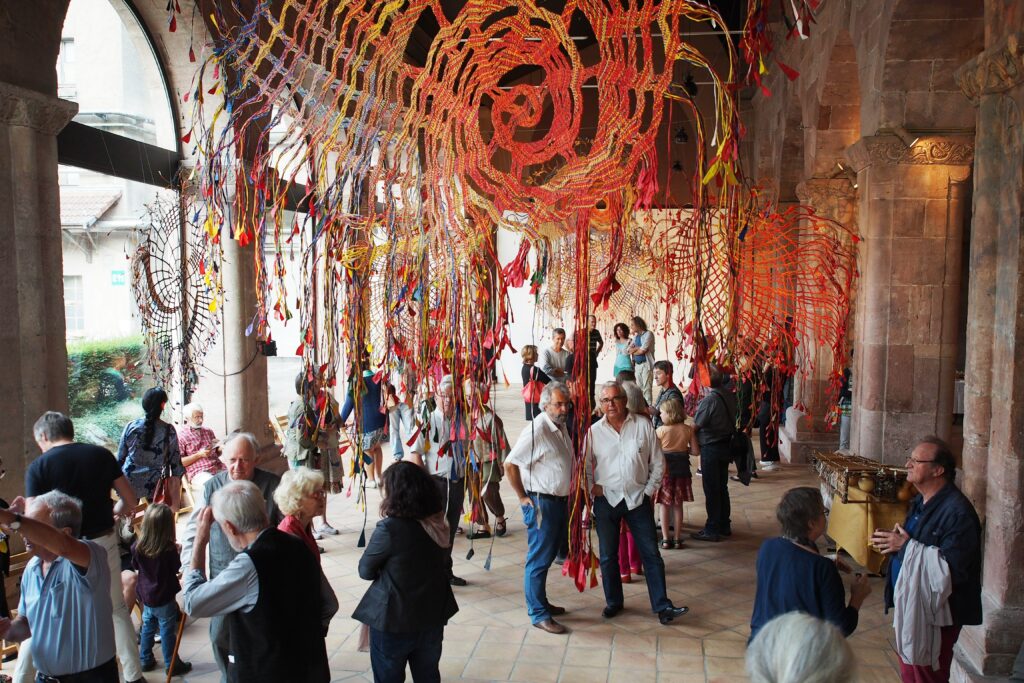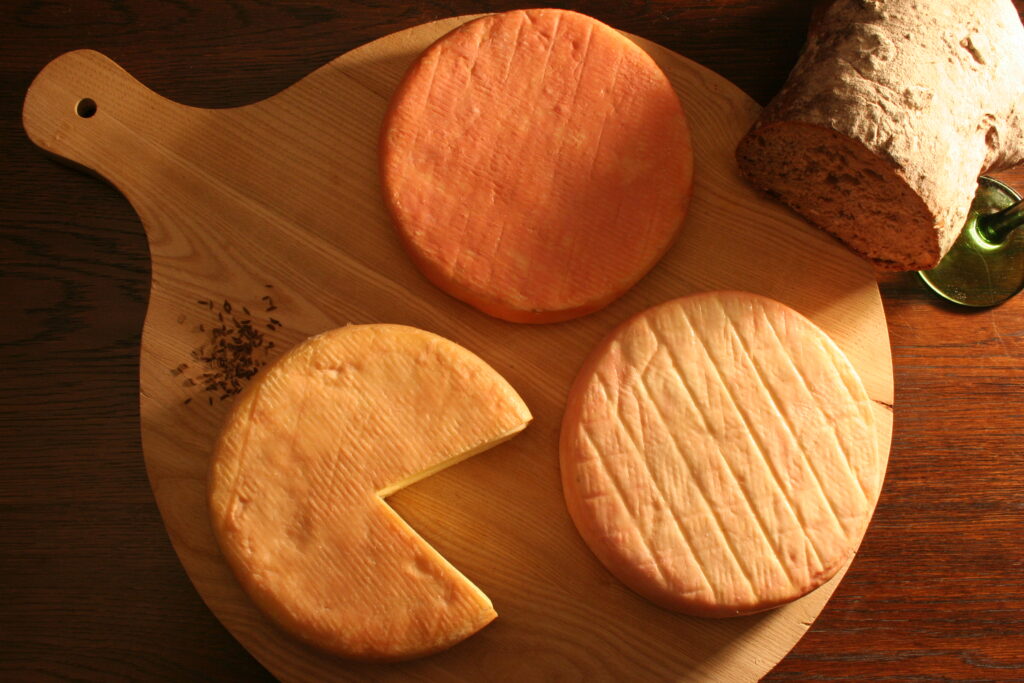 Chaque année, sur les hauteurs de la vallée de Kaysersberg, on célèbre le munster ! Star des fromages de montagne dans le massif des Vosges, il est mis à l'honneur au travers des visites de ferme, des dégustations, des démonstrations culinaires, la traite des vaches, etc. Le "munster en fête" à Lapoutroie investit ainsi 5 lieux dont des fermes et des fromageries.
Date : le 1er dimanche d'octobre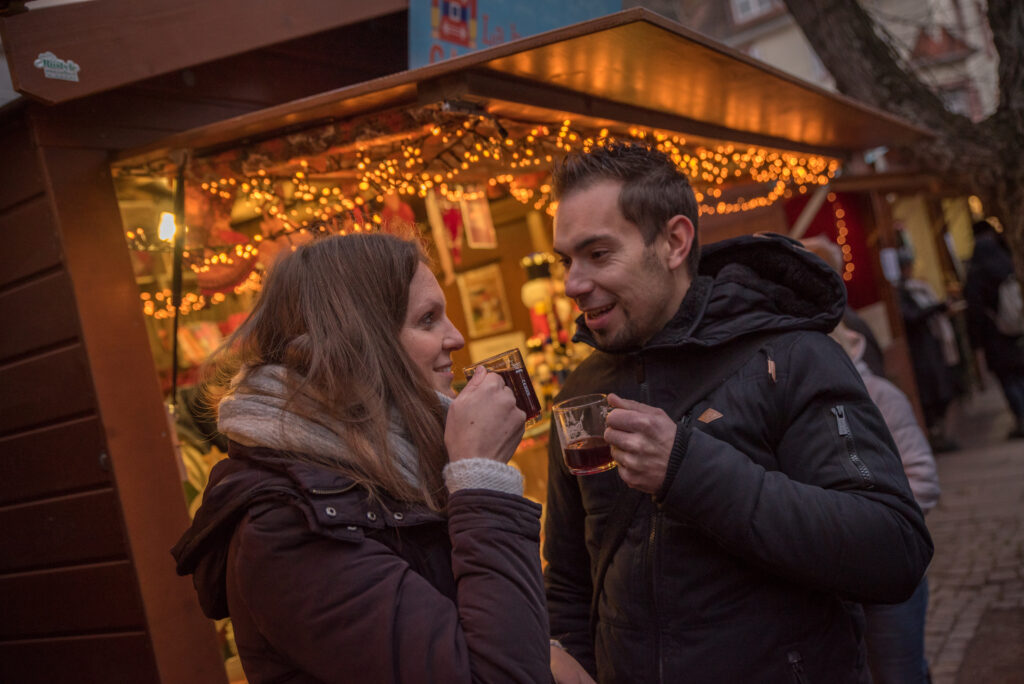 On ne présente plus le marché de Noël de Kaysersberg : élu Meilleur Marché de Noël de France en 2022 sur RTL, sa réputation n'est plus à faire.
Il rassemble une trentaine d'exposants qui présentent leurs créations artisanales dans leurs cabanons en bois, nichés dans la Cour de l'Arsenal et derrière l'église. Vous ne trouverez pas de made in China chez eux, on vous le garantit ! Sur la place de l'Hôtel de Ville, ce sont les producteurs de la vallée de Kaysersberg qui vous proposent leur marché paysan : fromages, miel, charcuteries, pain d'épices, vin chaud bien sûr et autres douceurs sucrés et salées qui font la renommée de la gastronomie de la région.
Dates : du vendredi au dimanche durant les 4 week-ends de l'Avent (fin novembre – décembre)